The land of royals, Rajasthan is one of the most preferred destinations for the tourists across India and also for the non-natives. Every city of Rajasthan tells something about the history of India. The land is full of beauty, culture, history, mysteries, and traditions. But when we speak about Rajasthan, the first thought that crosses our mind is to visit Jaipur, Jaisalmer or Udaipur, right? But Rajasthan has much more to offer. So let's discuss about Bikaner today.
Bikaner is a small desert town of Rajasthan which adds a little more grandeur to it. Though it is a small town it has a lot to offer the tourists. It has a plenty of hotels and the most relevant it is less crowded compared to other cities of Rajasthan, so less hustle.
So here are some more reasons to add Bikaner in your travel list. As India is an extremely religious country, then let's talk about the temples first.
1. City of Temples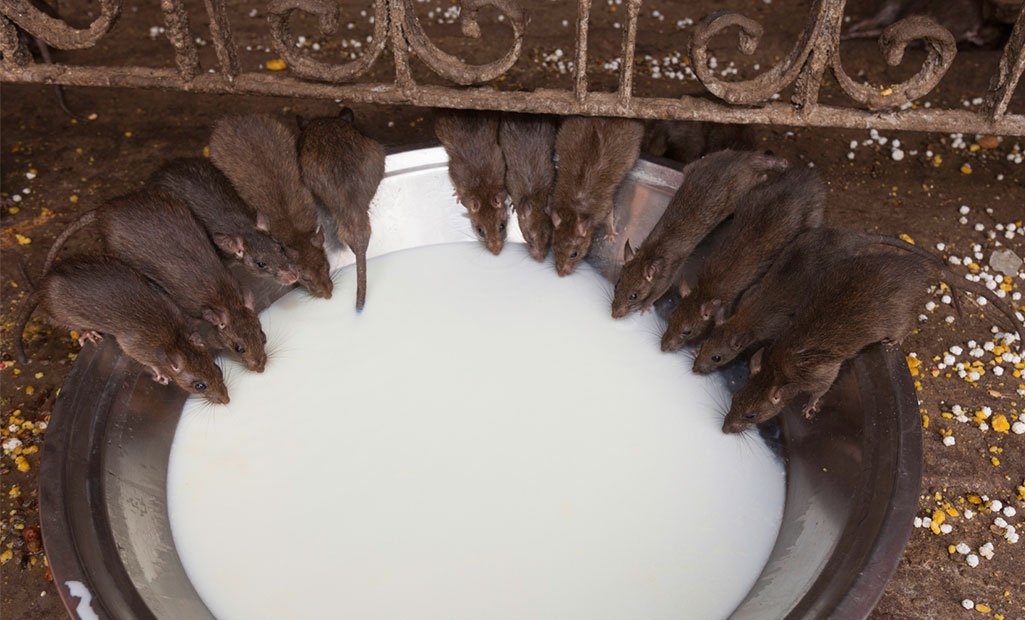 The small town has approximately 66 temples and the most famous among them is Karni Mata Temple, which is popular for its resident population of rats from 600 years. Rats can be seen in a huge number running around the temple and the devotees feed them to get their blessings.
One other famous temple is Bhandasar Jain Temple which is built of red sandstone. There are much more like Old Shivbari Temple having a black marble statue of Lord Shiva, Sandeshwar Temple, and the list goes on.
In summary, Bikaner is the best place for the peace of mind that comes from being around a religious place.
2. The Camel Festival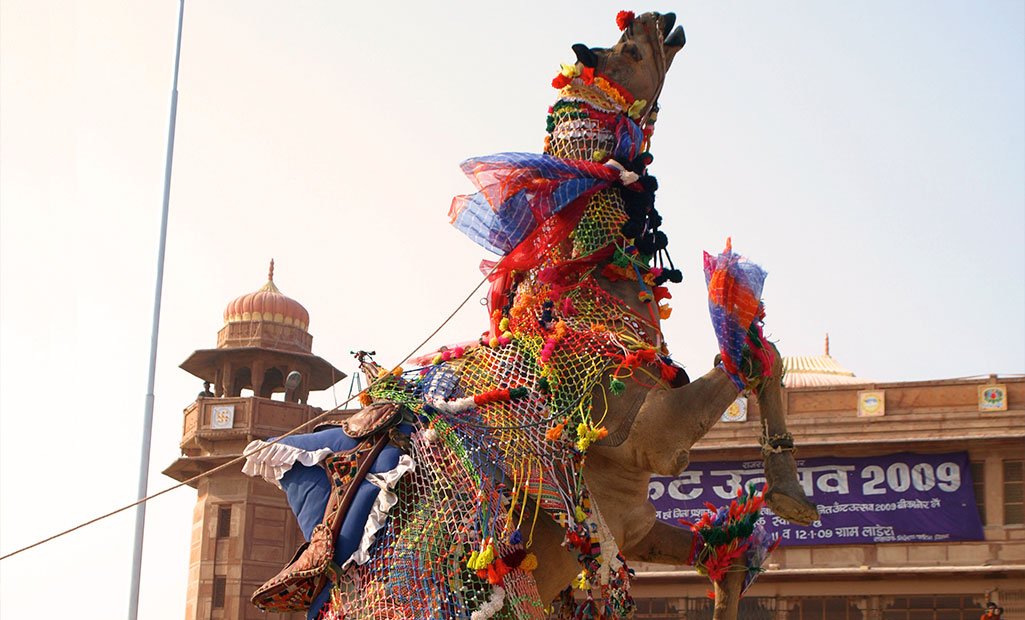 While talking about Rajasthan it is unlikely to forget camels as both of them are inseparable. If you are an ardent camel lover, then Bikaner awaits you. Bikaner has a complete breeding farm full of camels where you can spend some time with camels in the evenings.
The breeding farm is 8 kilometers far from the city offering a camel desert safari to Jaisalmer which can last up to 14 days. But the true camel love can be seen during January in the Camel Festival, the festival for which Bikaner is most known.
3. A Touch of Our History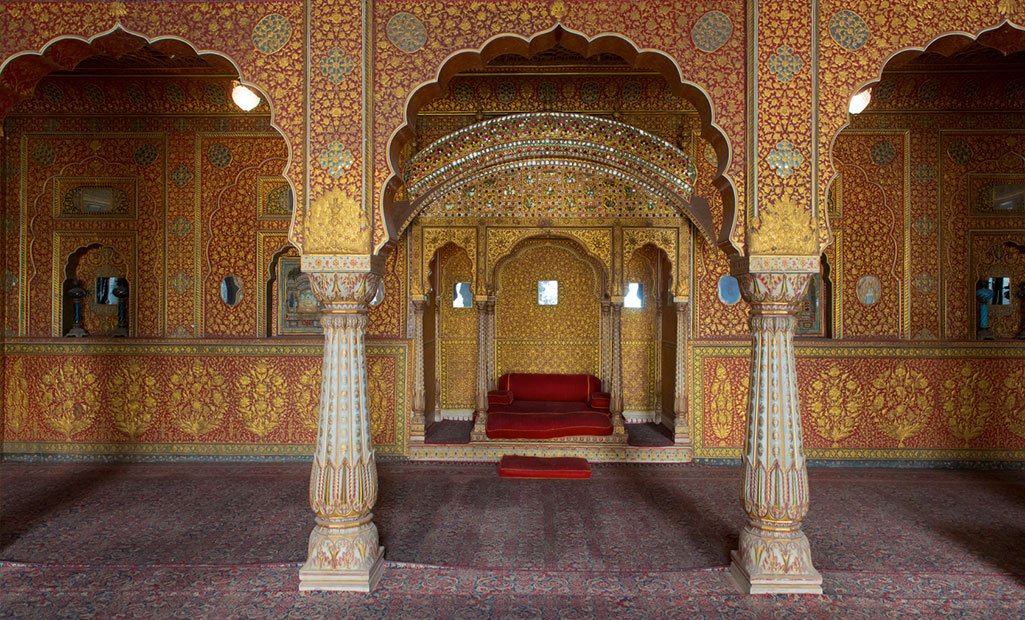 Bikaner has a variety of forts and palaces in its bucket. Rajasthan is known for its history and so is Bikaner. There are many beautiful and glorious forts in Bikaner. The Junagarh Fort is amongst one of them. The fort has some magnanimous places constructed from red stone and marbles which attracts the attention of visitors.
The Lalgarh Palace and Museum, Rampuria Haveli and Laxmi Nivas Palace are the most visited places in Bikaner and they also increase the charm of Bikaner.
A Peaceful Rendezvous
Bikaner is similar to the other cities of the Rajasthan but the only difference is that it is much peaceful than the other cities, as many of those places attract more tourist attention and crowd but they can't provide you with the desired stress-free break from the city life. If you want to spend peaceful and quality time with your family during vacations then Bikaner is for you. It is royal like any other city of Rajasthan but yet far more peaceful.
The Delicious Food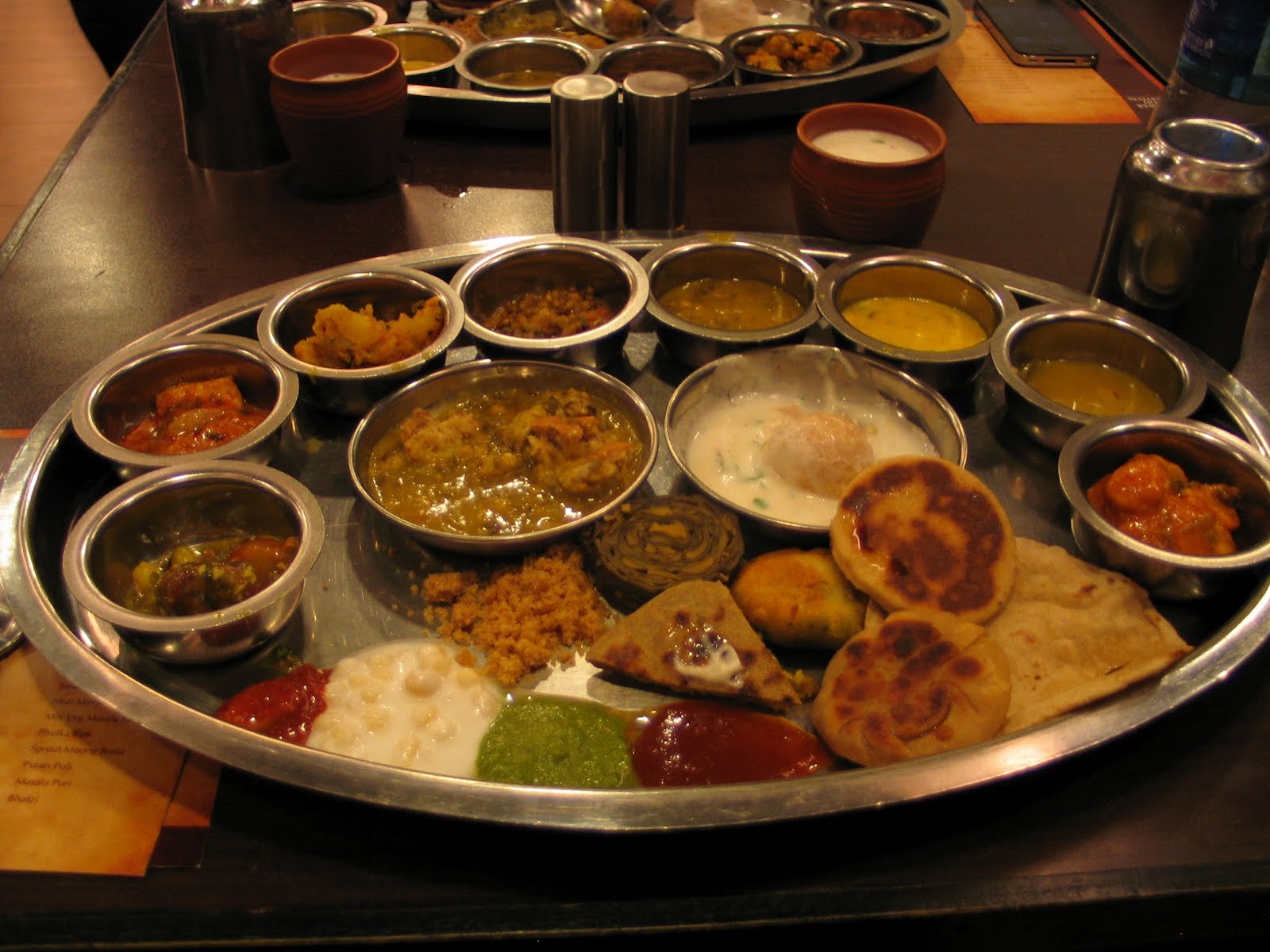 Have you ever heard of Bikanervala or Bikano? Obviously, you have. They all have origins in this city. Bikaner offers a wide variety of sweets and snacks and officially is the sweet and snack town of Rajasthan. The famous restaurant chain, Haldiram's also has its roots tracing back to Bikaner. A meal in Bikaner will definitely satisfy your taste buds as it has a number of famous restaurants for the food lovers like Bhikaram Chandmal Bhujiawala, Gallops, and Kings Pavilion Restaurant etc.
Bikaner promises you an unforgettable vacation in Rajasthan and it is worth to visit there once and you will find out many more reasons for a visit again for sure!